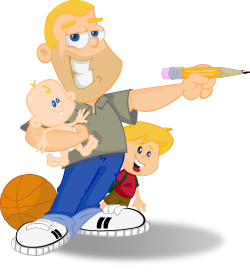 Possessing a rare right brain, left brain combination, some call me a creative unicorn. Equal parts illustrator, designer and production artist, I also have extensive experience managing creative projects of all sizes with process-focused grit and determination. 
Creative minded big picture thinker, who obsesses over the details. I'm a humble, results driven problem solver and idea generator. 
My experience includes work for Vail Resorts, Walmart, Telluride, Earth Balance, Fox Network properties The Simpsons, Futurama and Family Guy, Woodbridge Realty Unlimited and the Kids Adventure Games among others. 
Dedicated father of 2 "busy" young boys, husband and sports enthusiast, I enjoy my time in the outdoors of beautiful Colorado, and learning new skills.